Jim Drew to receive WHS Community Service Award at our Annual Meeting on May 15, 2017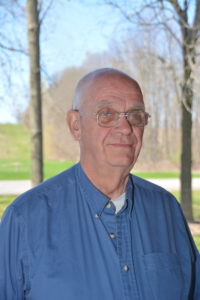 Each year the Walworth Historical Society presents a Community Service Award to an individual, couple or group that has done a significant amount of volunteering to make the quality of life even better here in Walworth. This year Jim Drew has been selected for this honor. As most of you know, Jim has been very active in the Walworth Fire Department and the Walworth Lions Club for many years, but he's done even more. The presentation with a citation honoring Jim will be made at the Walworth Historical Society Annual Meeting at The Lodge in Ginegaw Park on Monday, May 15. You are invited to help us honor Jim.
The Walworth Historical Society will provide ham, rolls, and beverages. Please bring a dish to pass and your own table service. The dinner begins at 6:15 with the Walworth Historical Society Annual Meeting about 7 PM. Around 7:15, the Community Service Award will be presented, and after that a short audio-visual program entitled "1947" with some photos of the Walworth High School Class of 1947 as well as some 1947 trivia.
To see a complete list of Community Service Award winners, go to Historical Documents, Articles, Stories, etc. related to Walworth History and scroll to the bottom.